---
SPOTLIGHT
Better Safe Than...
By Peju Fatuyi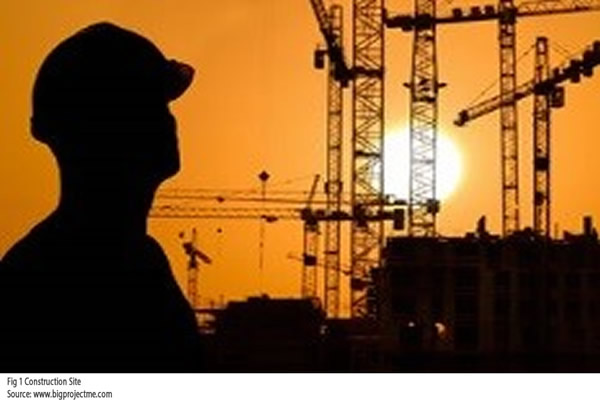 We live in a global environment where the demands of our society continue to shape the way we think, live and do business. The architect has to do more than design, the responsibility goes beyond creating designs and envisioning habitable spaces; whatever major mishap that occurs on a building will require questioning the architect. We don't work alone; as a matter of fact we rely on the expertise of others to bring our ideas to live. Challenges such as Sick Building Syndrome, Environmental Impact, Sustainability, etc. were issues that used to be alien to the profession many years ago, however it is important now particularly to maintain relevance in today's world.

One never stops learning and an area that is gaining popularity in the built environment in Nigeria is HSE. Health, Safety and Environment is now the day-to-day practice of our corporate world and I expect that as professionals we should endeavor to inculcate it in our workplace and ensure that our counterparts and contractors do not just pay lip-service to this concept.

Why HSE?
Health, Safety and Environment is an aspect concerned with the health, safety and welfare of the people (employees, clients, contractors, users/customers) engaged by work and the environment. Health is wealth, a very common saying that is not far from truth. Health is a complete state of well-being and 'complete' here refers to emotional, physical, mental, psychological and financial. Productivity hinges on 3 main resources which are the workers, environment and facilities.

HSE should be taken seriously particularly for legal, moral and financial reasons. The idea of HSE Management is largely to prevent hazards. Hazard is anything with the potential to cause harm. Statistics in the US have shown the following as it relates to the construction industry:

"The 2010 National Health Interview Survey Occupational Health Supplement (NHIS-OHS) identified work organization factors and occupational psychosocial and chemical/physical exposures which may increase some health risks. Among all U.S. workers in the construction sector, 44% had non-standard work arrangements (were not regular permanent employees) compared to 19% of all U.S. workers, 15% had temporary employment compared to 7% of all U.S. workers, and 55% experienced job insecurity compared to 32% of all U.S. workers. Prevalence rates for exposure to physical/chemical hazards were especially high for the construction sector. Among nonsmoking workers, 24% of construction workers were exposed to secondhand smoke while only 10% of all U.S. workers were exposed. Other physical/chemical hazards with high prevalence rates in the construction industry were frequently working outdoors (73%) and frequent exposure to vapors, gas, dust, or fumes (51%)." Source: www.wikipedia.org